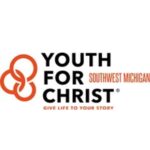 YFC is a movement that reaches young people everywhere with the hope of Christ. We work with the local church and other like-minded partners to raise up lifelong followers of Jesus who lead by their godliness in lifestyle, devotion to the Word of God and prayer, passion for sharing the love of Christ, and commitment to social involvement.
YFC is a Christian movement that began in 1944 when Billy Graham and Torrey Johnson held a Youth For Christ rally in Chicago. There are now over 140 chapters across the country.
YFC Southwest Michigan, our local chapter, was established by Ken & Karen Mills in 1986.
YFC pursues young people who often feel overlooked, to build relationships at pivotal moments.
YFC partners with local church and like-minded organizations to reach young people.
We believe the Gospel comes to life in the overlap of God's story, our story, and a young person's story..... read more on our page!